HOW DID 1800 AUSTRIAN & GERMAN CLOCKS
GET TO EUREKA SPRINGS, ARKANSAS?

There was an antiques dealer named Albert Copeland. During the 1960 – 1980 period he spent about half his time living in Austria and buying antiques to ship back to America to sell in shops that he had in Dallas, TX as well as in Colorado and Maryland. He bought containers full of very fine antiques, even buying from the homes of royalty. However one of his most favorite antiques were the fine antique clocks that were once found in most homes in Austria, hanging on the wall, with fine hand carving and elaborate dials and pendulums and great mechanical craftsmanship. These were made in both Austria and Germany.

By the time Albert got to Austria, the country was rather poor, and many people had sold their precious clocks to dealers so that they could buy food. Albert went around the country buying the clocks he liked the best, the fancy ones with carvings and pretty dials and pendulums. He bought ten, he bought 100, eventually over several years in the 1965 – 1975 period he had bought over 3000 clocks! These were all wrapped carefully in newspapers, excelsior (shredded wood scrap) for padding, and brown wrapping paper. They were accumulated in a large warehouse and when there were enough clocks they would be packed in a large container along with other antiques and shipped in large boats to his main antique shop in Dallas, Texas.

Over the years Albert sold quite a few clocks, but by the time of his death in 2007 he still had 1800 clocks left in the back of his huge antique shop in Dallas. More than two-thirds of them were still wrapped in the brown paper that they had been wrapped in fifty years earlier when they were prepared for shipment to America.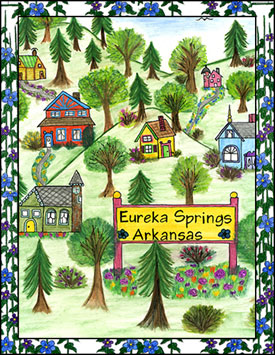 "Mechantiques" is a business in Eureka Springs, Arkansas that specializes in antique mechanical musical instruments. Fine large music boxes, carousel style band organs, coin operated nickelodeons, monkey organs, phonographs with external horns, mechanical birds, all kinds of wonderful musical antiques – you can see their inventory at www.mechantiques.com.
Mechantiques is owned by Marty and Elise Roenigk who have been dealing in antique mechanical music for some forty years. In addition to Mechantiques, the Roenigks own the historical 1886 Crescent Hotel and 1905 Basin Park Hotel in Eureka Springs, Arkansas, and the 1832 War Eagle Mill, a grist mill in Rogers, Arkansas still operated by its huge waterwheel on the War Eagle River. The Roenigks love antiques and they love to preserve historical buildings – and where better to do that than in the wonderfully preserved Victorian town of Eureka Springs.

Shortly after Albert's death, Marty Roenigk was approached about buying his estate. This would involve buying his 24,000 square foot antique shop in Dallas and all of the contents, including all of the clocks. The building was full of fine European antiques. Mechantiques agreed to a price with Albert's estate and purchased his estate lock, stock and clock! We sold the building, and sold the general antiques at auctions and a huge estate sale in Dallas. All 1800 clocks were carefully moved to Eureka Springs in rented 26 foot trucks driven by Elise Roenigk and her brother Rick Feutz and one of the music box restorers, Steve Boehck. Luckily Mechantiques had a large building in Eureka Springs where the clocks could be stored while they awaited unwrapping and cleaning.

The Roenigks had a very good friend named Cindy who agreed to take on the job of unwrapping all of the clocks, sorting them out, and slowing cleaning away the years of accumulated dust and dirt. Underneath all that were beautiful virtually perfectly preserved clocks. It was amazing how wonderful the clocks were, how it seemed like every one was different, with wonderful carvings and engravings and embossing.

Over 100 of the clocks are presented on the www.mechantiques.com website, cleaned and photographed and individually priced for sale. As a clock is sold another is brought up to replace it.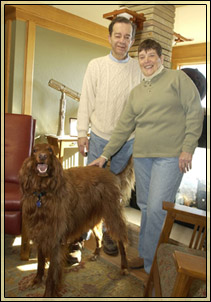 The Roenigks thought the story of these clocks was so unusual that Marty Roenigk came up with a story about them, and that is how Christina The Clock was born. At first they thought about selling the story in the form of a children's book. Then they decided to just give the book away on the internet, and in addition to give away a few of the clocks – ones that seemed to have a theme that children would enjoy. In this way the story of the 1800 clocks would get out and perhaps a few more of them would be sold to homes that would appreciate their fine workmanship and history the same way the Roenigks appreciate them, and the way their original families in Austria loved them.

So that is the story of the clocks. Enjoy our book. We hope you win a clock! And if you don't, perhaps you will want to purchase one. We have a group of ones that are very similar to the clocks being given away, you can see them here or if you want a bigger and rarer example, please go to www.mechantiques.com.
Elise & Marty Roenigk